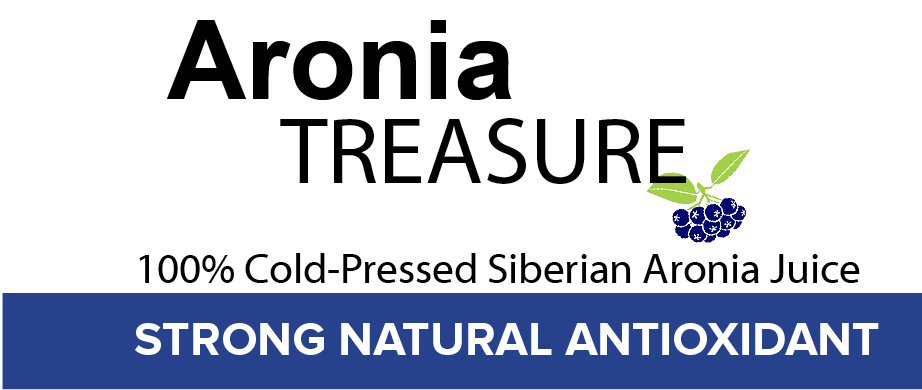 YOUR DAILY ANTIOXIDANT BOOST!
The aronia berry is one of the most antioxidant-rich superfoods in the world. Packed with polyphenols, calcium, iron, and vitamins A, B2, B6, B9, C, E, and more, Aronia Treasure will help manage chronic conditions, arthritis pain and prevent illness.
20,600+
ORAC6
units per serving size. Highest concentration of antioxidants present in any fruit, more antioxidant power than blueberries, cranberries, elderberries, and raspberries.
Our aronia berries are never chemically treated, and grow in sprawling fields in Siberia, where sub-zero temperatures reduce acidity and push more antioxidants into each plant—resulting in a more potent, resilient, and lower-sugar fruit.
Studies have shown aronia berries are best consumed in juice form. Our products are minimally processed using a cold-pressing technique that protects nutrients, so you get 100% of it's natural vitamins and minerals in every drop.
Drink 30ml (2 tbsp) per day to sustain a healthy and active lifestyle. Drink 50ml (3.3 tbsp) per day to improve health. Or add aronia juice to your favorite juice or smoothie. It will make for a delicious and powerful antioxidant boost!
With no added sugar, additives, or preservatives, and only 32 calories and 7 grams of carbs per shot, Aronia treasure can benefit practically any diet. It's Paleo and Keto-friendly, and naturally free of gluten, grains, and dairy.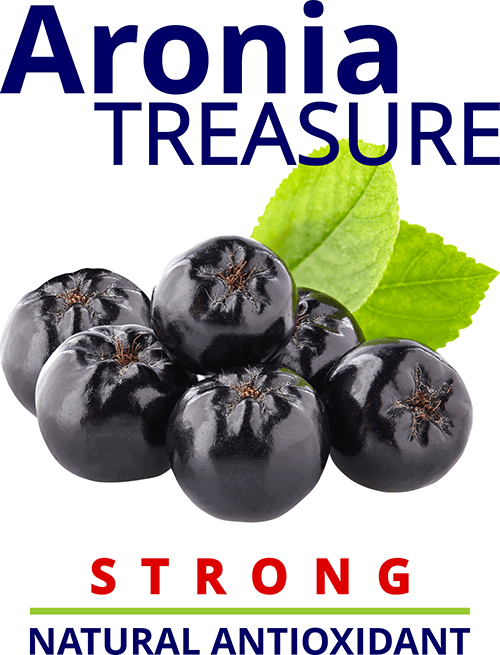 The aronia berry is a super fruit, containing more antioxidants than blueberries, cranberries, elderberries, and raspberries! Numerous studies have linked aronia berries to potential health benefits such as helping to fight cardiovascular disease, normalizing blood pressure, diabetes prevention & help, urinary tract health, weight control, anti-carcinogenic effect, and many more.

Aronia Treasure has a highly bioavailable antioxidant capacity of 20,600+ ORAC6 μmol units per serving size.
Aronia berries contain a high level of polyphenols, which are micronutrients with antioxidant activity found in various plant foods. Within the polyphenol family, flavonoids are of particular interest in terms of health as they have both antioxidant and anti-inflammatory properties.
ABUNDANCE OF ANTHOCYANINS
Aronia berries contain an extremely high concentration of a certain flavonoid called anthocyanin, having 1,480mg of anthocyanin per 100g of fresh aronia fruit.

Since plants produce anthocyanins as a protective mechanism in response to environmental stressors, our aronia berries are grown in the harshest conditions and are kept at sub-zero temperatures for half of the year to bring you the most potent juice.



Unlock all of the health benefits of this super berry with Aronia Treasure.
Our cold-pressed juice will boost your health and may help in addressing and preventing many common ailments that have become increasingly prevalent in our modern world. Revitalize yourself from the inside out!


Our aronia berry juice is extracted through a cold-press method with no added sugar, additives or preservatives. It is naturally gluten and lactose-free.
Our juice is stored in double insulated glass amber bottle to prevent UV degradation of nutrients and made according to the standards of General Principles of Food Hygiene including HACCP.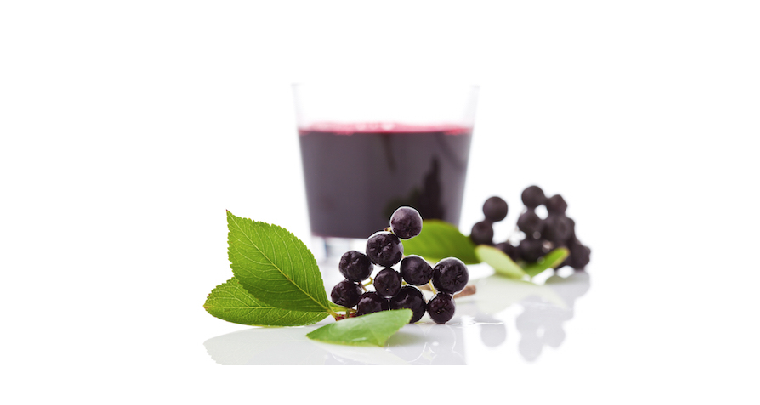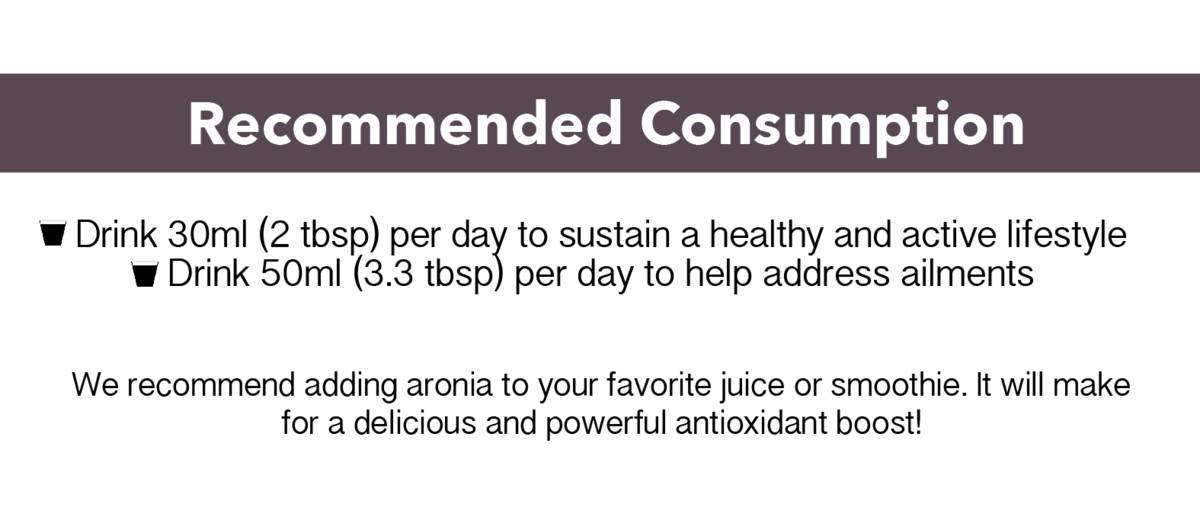 BUY NOW